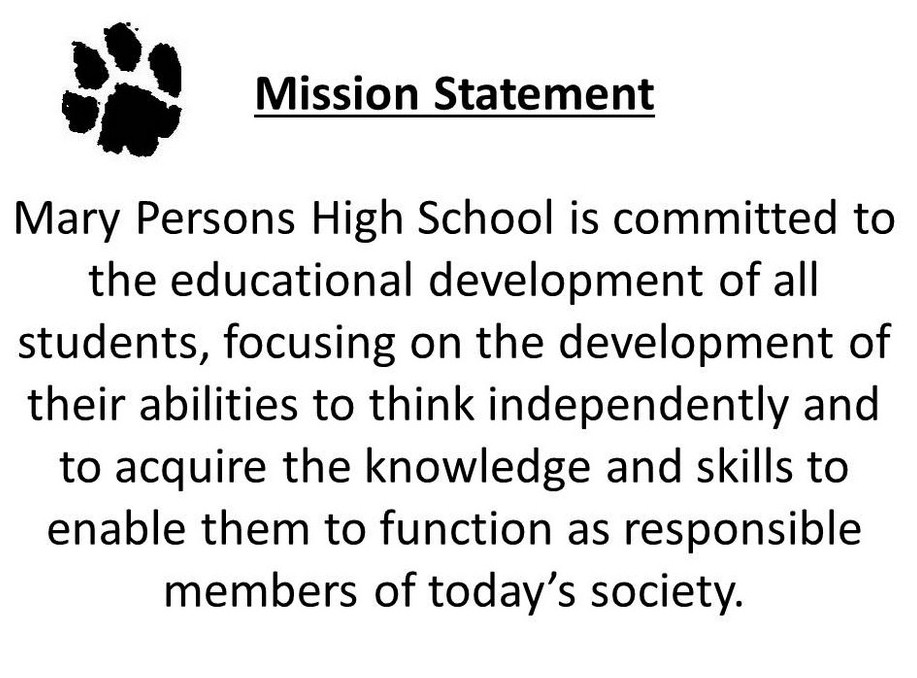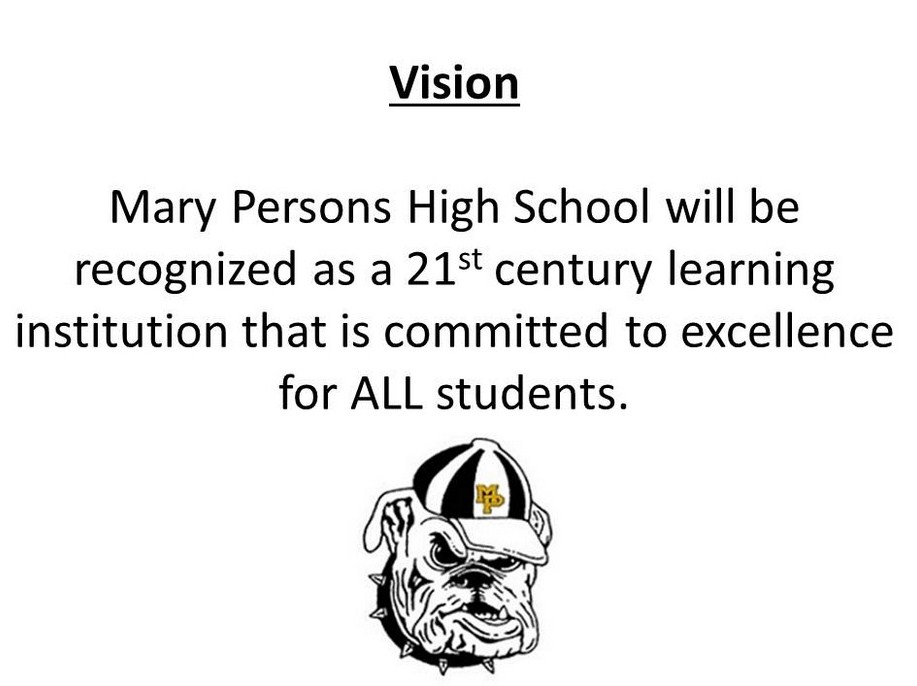 Motto
"Committed to Excellence…Focused on Success"
Belief Statements
Mary Persons High School faculty believes:
ALL students can learn.

In graduating students on time with the skills necessary for them to succeed

A safe environment ensures optimal performance from students and staff.

In nurturing a student's intellectual and emotional needs in an environment of high expectations, respect, and dignity.

Student learning occurs through a variety of teaching and assessment strategies.

In an environment where students, parents, staff, and community share the responsibility of advancing the school's mission.

In recruiting, hiring, nurturing, and retaining a dedicated and highly trained staff.